Sexual Health
As women, taking care of our sexual health is important. This is why at Kasha we offer a variety of products within the range of sexual and reproductive health including contraceptives, home tests, and intimate infection treatments. We are committed to providing information so that customers can make informed decisions. Keep scrolling through to learn more about the ordering process, listed products, and blog content on important health topics.
Shop by Sexual Health Category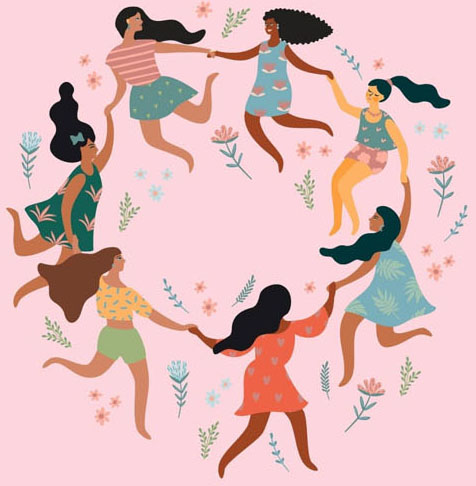 Speak to an expert
Unsure of what products are best for you? Why not speak to one of our Kasha team members.
Call Toll free 0800721220
Fresh from Sexual Health Blog
Sexual Health FAQs
Kasha has partnerships with pharmacies for all pharmaceuticals products. Kasha reaches out to them when there are products ordered by the customers and then we deliver them. Partner Pharmacies also provide assistance to customers via phone when it is needed. For services such as telephones consultations and getting long-acting reversible contraceptives methods, we have partner clinics and our customers can be linked to their nurses and physicians.
Due to country regulations on pharmaceuticals, if a product is over the counter we can show an actual product; but if it is a product that requires a prescription, we can only show an animation.
Once you place an order for a product that requires a prescription, you will be asked to upload the prescription during the checkout. The pharmacist will reach out to you to confirm the prescription and provide guidance on usage of the product. If there is any issue identified with your prescription the pharmacist will still reach out to inform you. Note that you will have to create an account or sign in into your existing Kasha account in order to upload your prescription.
We have a range of contraceptive methods: -Birth control pills -Emergency pills -IUDs -Condoms -Injections -Implants
Emergency contraception refers to methods of contraception that can be used to prevent pregnancy after sexual intercourse. How do they work? They prevent pregnancy by preventing or delaying ovulation but they do not induce an abortion. Emergency contraception cannot interrupt an established pregnancy or harm a developing embryo. Any woman or girl of reproductive age may need emergency contraception to avoid an unwanted pregnancy. There are no absolute medical contraindications to the use of emergency contraception. There are no age limits for the use of emergency contraception. Timeline: Most of our available options are recommended for use within 3 days (72 hours) but are more effective the sooner they are used after the act of intercourse.
Intimate infections refer to vaginal infections that occur when bacteria, fungi or viruses grow in and around the vaginal area. Anything that lowers the acidity of the vagina can cause a vaginal infection, while some other infections are transferred by sexual contact. Signs & symptoms: -Unusual vaginal discharge (may differ in colour and unpleasant smell) -Irritation and soreness of the vulva (the skin around the outside of the vagina) and vaginal itching -Pain during sex -Bleeding after sex -Abdominal pains -Redness, swelling, lumps, blisters or ulceration of the vulva or anus -Pain when passing urine.
Having a regular cycle means that the interval between periods is consistent. As mentioned earlier, it's usually 28 days, but depending on the individual woman, can range from every 20 to every 35 days.
Having an irregular cycle means that the interval between periods varies each month. That is, sometimes they come there are 28 days, or 20,or even 30.
The main cause of not having menses is pregnancy. However there are other different causes of cycle irregularities that can be treatable or not. They include: -Eating disorders -Excessive weight gain or Weight loss -Stress or emotional problems -Hormonal problems -Travel -Over-exercising: If you're an athlete and train very hard, you may stop menstruating because your body wants to survive and save energy and menstruation requires energy -Problems with the pelvic organs like pelvic disease -Drugs like birth-control pills can affect the frequency and / or intensity of menstruation -Breastfeeding